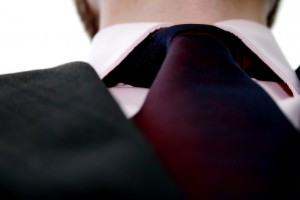 As I mentioned last time, the company that looks after PRINCE2 for the UK Government, the APM Group, has announced it will launch a new PRINCE2 qualification on 30th January (next Monday). This new qualification will be called PRINCE2 Professional.
I've written before about my mixed feelings about the attempts to professionalise project management (using 'professionalise' here in a precise manner, not as a proxy for 'improve') and this new qualification seems another step along the route.
I'm not convinced, however, that it makes much sense for this type of qualification to be coming from the APM Group. While there is a demand out there for a qualification that asserts it proves 'competence', that demand is already well served – both the Project Management Institute and the International Project Management Association (through its national member associations) provide global coverage of such qualifications.
The PRINCE2 qualifications were always something different, in that they aimed to measure knowledge of the methodology, and not experience or competence in project management. This means that APM Group are making a significant departure from the previous qualifications.
Naturally, this makes commercial sense for them, but does it also help project managers? On the one hand, an addition to the alphabet soup of possible qualifications is probably a bad thing, in that we will likely end up with yet more culture wars about which one is best. On the other hand, where PRINCE2 has been successful, it tends to push out the wider ranging PMP and IPMA Level C/B qualifications, so an acknowledgement, from the PRINCE2 world, that sometimes more than knowledge needs to be assessed could be a good thing.
In other words, I'm staying firmly on the fence on this one. I'll be interested in what extra information we get when the qualification is launched, particularly around the pre-requisites before you can apply. If they end up merely replicating what is already needed for the PMI's PMP, or the IPMA's qualifications, I'll be a little disappointed at what would then look like an unnecessary rehash of what is already available.
What do you think? Is a PRINCE2 qualification about competence a good thing? Or are there already enough choices for project managers in this area?
(Image courtesy of karsten.planz. Some rights reserved.)